Find me a girlfriend and I'll pay you
Seriously.
I'll also make a
donation to a no-kill dog shelter/charity.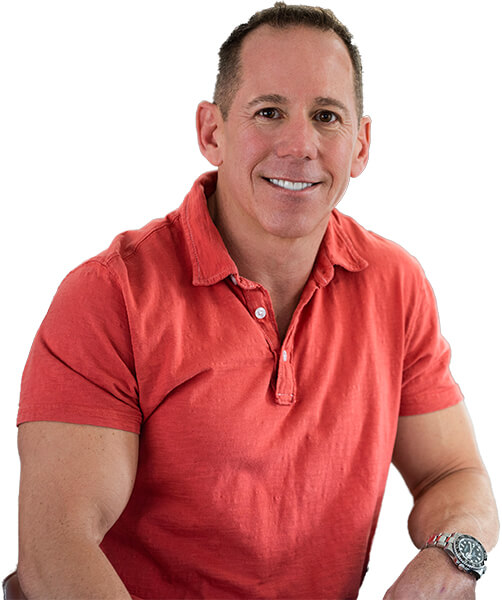 Jeff, 47, Prairie Village, Kansas
I am an entrepreneur fortunate enough to still be passionate about the career path I've chosen. Throughout the years, I've established, built, and sold a couple of companies and have enjoyed economic success. However, what really makes any experience enjoyable is the people you get to share it with. I have an incredible core group of friends that have come into my life at different points and times; some dating back to elementary school. My friends describe me as: "a lighthearted jackass", "high energy", "positive" and "always has a big smile on his face."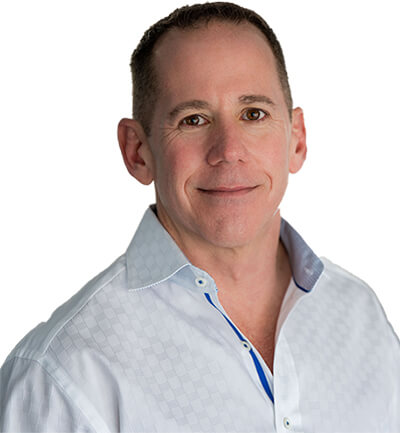 A Great Life
I love my life. I should because it's been carefully built by me. I'm a positive person that wakes up everyday with a true zest for living. I enjoy being physically active (truth be told, it's difficult for me to sit around), learning new things, and spending summer weekends on the water. I'm always interested in new experiences. I've run with the bulls in Spain, jumped out of a few airplanes and have been known to snowboard wearing my pink bunny costume. I also like keeping it low-key; trying out a new restaurant, having drinks around a fire with close friends, or just hanging out with my dog, Gunner. Although I've been in several long-term relationships, I've never been engaged or married and do not have any children.​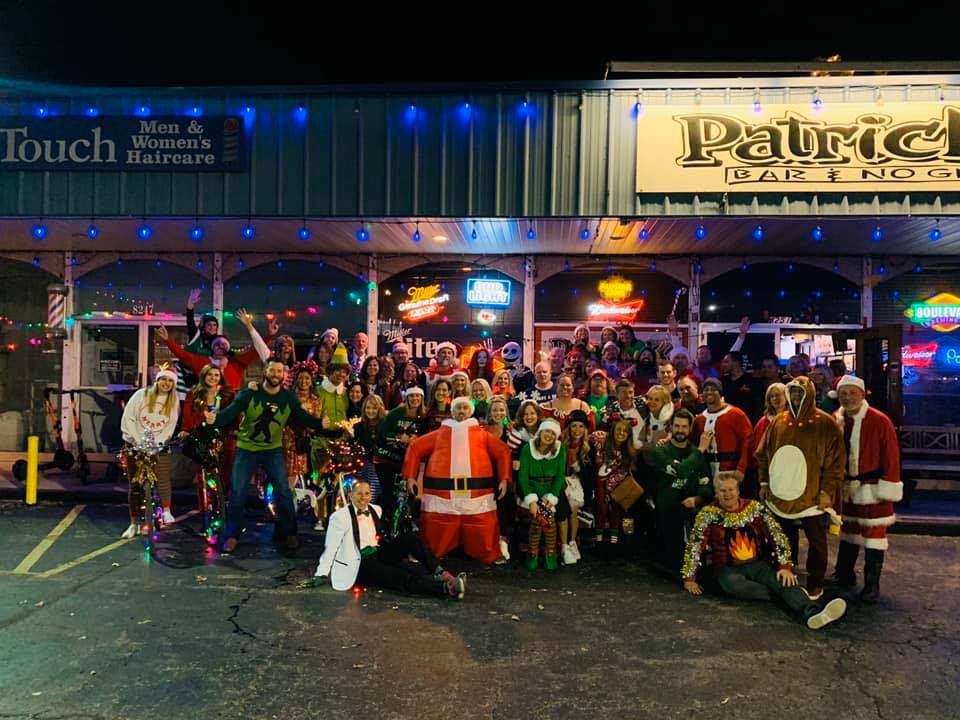 RainBeer Run
I enjoy creating one-of-a-kind occasions that gather friends together in a fun atmosphere. One of my best events is the RainBeer Run which doubles as my company Christmas Party and a charitable event. I've grown the RainBeer Run from 12 attendees in the first year to a whopping 76 costumed participants for our fifth year. As part of last year's event, we traveled to Waldos best dive bars on scooters and ended at the Brooksider for the after party; which was played by the Stolen Winnebagos (my friends' favorite house band). The RainBeer run is an outstanding time, but also has a charitable component which helps someone who has been struck with tragedy in the past year.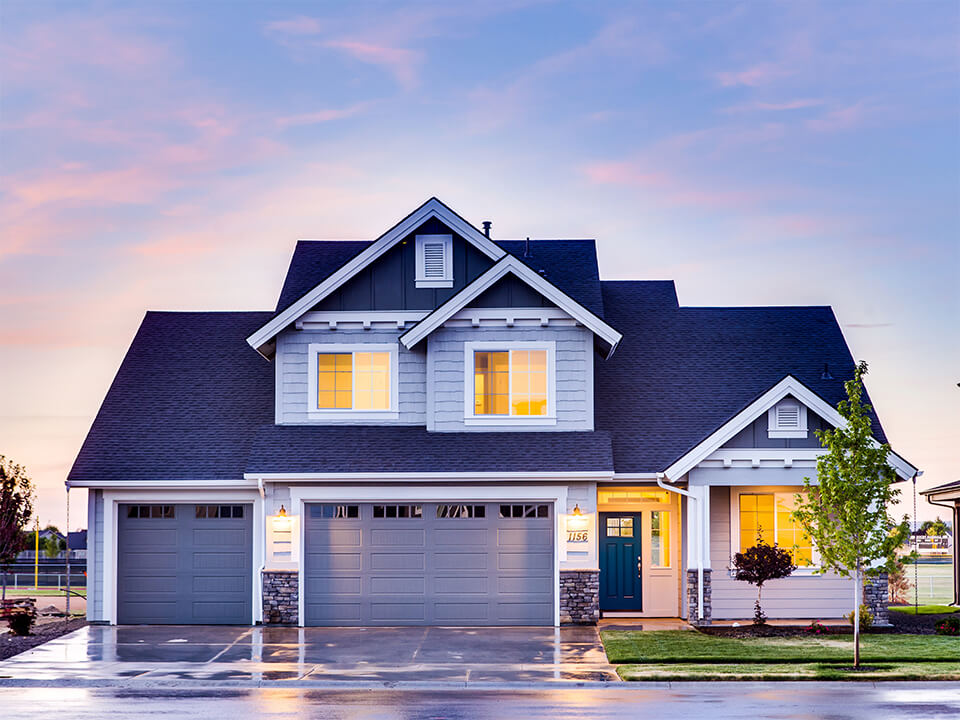 Flipping Out
Real estate has always been a passion of mine. I enjoy buying, selling and renting spaces, but my true enjoyment comes from rehabbing and redesign. I've dabbled in all sorts of real estate over the years, but focus mostly on single family homes. These houses give me opportunities to be creative and color outside the lines a bit. Luckily, I'm in a position to pick and choose the projects I feel will excite and drive me. I love the feeling I get at the completion of a home transformation. It is a great feeling of accomplishment and pride; especially when it gets acknowledged by appreciative neighbors and peers.​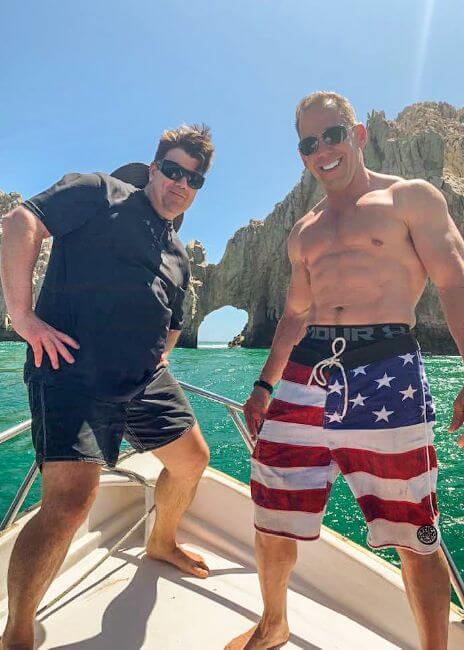 I was a Chunk-a-Monk
Health and fitness are "supa-important" to me. You can't do all of the fun things in life without feeling good; plus I love the competitive atmosphere. I went from being a little chunk-a-monk of a kid to having a six-pack (woohoo! 5'7" 160lbs, 9% BMI). I work out regularly at a couple of places close to home, and have a real passion for eating the right food.
In a relationship, I'm supportive, open-minded, generous and fun. Basically, I'm a happy guy with an unbelievable life. I don't need a person to 'complete' me, but I'm looking for a person with qualities that will allow us to complement each other. I'd like to find someone who is fun, easy to spend time with, someone who is confident, driven, shares the same interests as I and has a zest for life. Funny, goofy, and doesn't take themselves to seriously. Someone who wants to build a life together, take on challenges with me, be a teammate, a kind hearted person who looks out for others. Has similar values, positive attitude, and sociable.
….Oh..and you gotta love Gunner.
If any of this sounds like you, maybe we'll be chatting soon.
I have always known Jeff as a generous person but recently he provided a very big act of kindness to my family at a time of need and crisis. I will never be able to thank him enough for how he helped my family. Jeff is one of those guys that just has a good soul and you know it and feel it by being around him.
Jeff gives 100% into everything he does (fitness, business, relationships, and most importantly -- his friends & family). We have countless funny stories involving Jeff, but what you might not know unless you've known him a long time is how close he is to his family. His parents are gems and he looks out for them along with his sister. He has helped us in times of need, and we wish him success finding the right person for him.​
Jeff has been a friend for a lot of years and without a doubt is always just a phone call away when needed. He's always willing to lend a helping hand whether he's asked or not.​
Jeff has been in our family's life for over 20 years. He treats my kids as if they are his own and would do anything for us. He is truly a loyal and great friend!
I could speak to many different wonderful qualities regarding Jeff, but his generosity is most notable to me. He gives effortlessly of his time, resources, and friendship to anyone without cause or agenda. He is truly a kind, thoughtful guy.
Jeff helped me through a huge business ordeal, I couldn't have done it without his advice/support/selflessness !! I give him the credit for helping me find a voice and having a back bone to fight for justice. Whether you know it or not… he is an angel by my definition.
Jeff and I meet when he was a ku student in the 90's. I've know him as dependable, generous, and always getting friends together for a good time (invites to lake and boat fun).
I have known Jeff for 25 years, he has always been a very driven and focused person. He is always looking out for those around him and making sure to expand relationships through fun activities to keep us connected.
I have known Jeff for 35 years and can say that he has succeeded at everything he has ever attempted, it is a testament to his commitment.
Jeff would be the friend that would totally help me out like if I had a flat tire (and didn't have AAA) I would call Jeff and he would help.
Jeff is charismatic by nature, you can't help but love him. We've had the honor of calling him a friend and neighbor for 15 plus years. He never hesitates to lend a hand or go out of his way and above the expected to help someone out.
Jeff has been a great friend for several years. He is the friend that is shows up for you in good times to celebrate and in bad times to give you a shoulder to cry on.
I've known Jeff for over 30 years and he's one of the most honest, thoughtful and kind people I've ever met. He's not single because he's enjoying the dating scene, it's because he wants to find the perfect partner.
He's a great guy. Let's face it, you've made worse choices.
I met Jeff in high school back in 1987 and have been best friends with ever since. Throughout the years I have seen him live life to the fullest. He has climbed the street light poles in Lawrence after a ku basketball championship to running with the bulls in Spain. His kind heart and amazing spirit shine very bright.
This guy is fun, like bought a mini school bus with me specifically to haul around our jackass friends for bar crawls/games/whatever. Get on this bus
Jeff has always been very people oriented -he is still in touch with friends from elementary school, high school as well as college. He continues to make new friends and add them to his group. Jeff is a very hard worker and problem solver and he always ready to help, no parent could be more proud of their son than I am.
Jeff did something amazing for my daughter once she got finished with a major surgery - it was completely out of the blue, wonderful, and brought a ton of joy (and a few tears) to our family.
Jeff is flat out cool and so easy to love! He's all about relationships and is a loyal friend for life to MANY of us! Jeff is a self-made guy who succeeds in everything he does, including his charitable causes! He founded the RainBeer Run that is a huge hit and fundraiser that I look forward to every year!
Jeff has a God-given gift of being able to make timely, positive investment decisions either when opportunities present themselves Or when he proactively seeks them out.
Who doesn't love a guy who takes second place in a homemade cardboard box boat race, is guaranteed to take his shirt off at some point in the night, and is entrusted to watch your two year old? However, said two year old came home with a Jayhawk tramp stamp and I went to K-State!
The selflessness and open dialogue he uses is the baseline for our friendship. I have found Jeff to be a true optimist. He sees the positive outcomes the universe offers, and is very open about sharing these. I find whenever I talk to him I end up feeling a little better about whatever it was that may have been troubling me when we started. And that makes him a good friend to have.
If you think you would be a great match, please take a few minutes to tell me more about you!
Self nominated women are not entitled to the referral payout.
If you aren't "the one", that's ok. If you have a friend that you think would be a great match, please tell her about me!
I'd rather stick to app based dating.